1. Local Expertise & Market Knowledge
Hiring a property management team in Larnaca has a number of benefits, one of which is their extensive local market knowledge. The real estate market in Larnaca is distinct, with a blend of historic and contemporary buildings, a surge in foreign investors, and the requirement to serve both locals and visitors. A qualified management team will possess the knowledge needed to successfully navigate this competitive market, ensuring that your property is priced competitively and promoted successfully.
Additionally, a property management team with local expertise may provide priceless insights on impending changes and developments in the neighbourhood. By using this information, you may make more informed decisions about your investment, such as whether to purchase or sell and whether to remodel or extend your property.
2. Effective Tenant Screening and Selection
The selection of trustworthy and conscientious tenants is an essential component of property management. A skilled Larnaca property management team will have a rigorous screening procedure in place that involves investigating references, the credit history, and work history of potential renters. By doing this, you will reduce the possibility of lost or late payments, property damage, and tenant conflicts, eventually saving you time, stress and money.
A qualified property management team can also assist you in drafting a thorough and legal lease agreement. This will guarantee your protection and the protection of your tenants, as well as the swift and impartial resolution of any possible conflicts.
3. Maintenance and Repairs Coordination
In order to keep a property in Larnaca in peak shape, it needs regular maintenance and periodic repairs. All of these duties can be handled via a property management team, who will work with reputable service providers and contractors. This will guarantee that any concerns are dealt with promptly and effectively and that the property is kept in top shape for your tenants.
A property management team may also assist you with budgeting and planning for ongoing upkeep and possible renovations. With this proactive strategy, you may prevent having to make expensive emergency repairs and make sure that the value of your property keeps rising.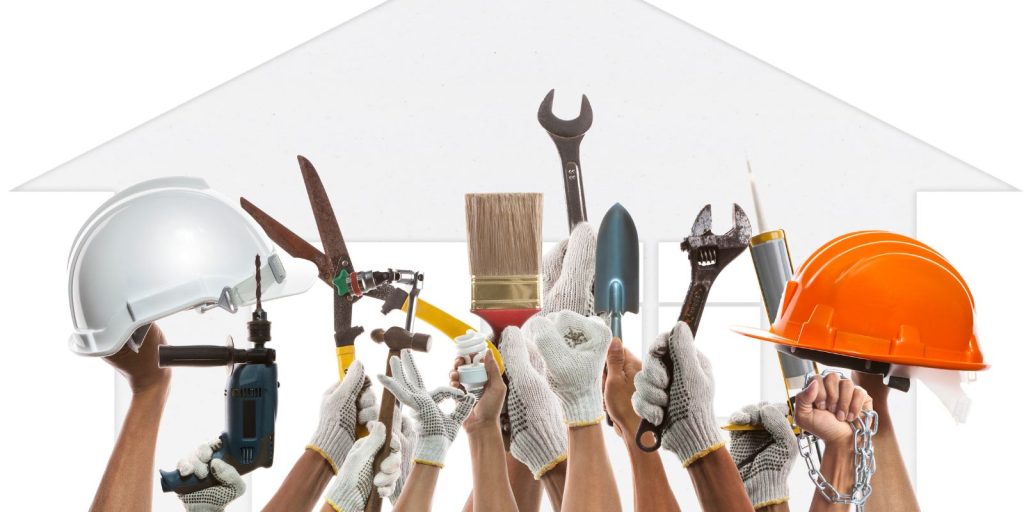 4. Comprehensive Financial Management
Rent collection, bill payment, and tax preparation are just a few of the financial responsibilities that a property management team will take care of for your Larnaca investment. They will give you frequent financial reports so you can obtain an accurate grasp of how your property is performing and decide how to invest your money.
You may concentrate on other parts of your investment or explore new options by outsourcing financial management. Additionally, you'll gain from the knowledge of experts in real estate finance who can make sure that your investment remains lucrative and that you're utilising all potential tax advantages.
5. Legal Compliance and Risk Management
Larnaca's property market is governed by a number of regional and national regulations.  In order to reduce any legal concerns linked with your investment, a professional property management team will be knowledgeable regarding these regulations and will guarantee that your property remains compliant. In addition to offering advice on landlord-tenant regulations and conflict resolution, this entails making sure that the required permits and licences are in place.
A property management team may also assist you in keeping up with any modifications to local or national legislation that might have an impact on your property. This proactive risk management strategy will safeguard your investment and assist you in keeping good relations with your tenants.
6. Enhanced Tenant Retention and Satisfaction
Tenant satisfaction will be given first priority by a qualified property management team, which will increase retention rates and shorten vacancy times. Your tenants are more likely to remain longer and refer you to others if you swiftly resolve their issues and keep the property in top shape. This results in a consistent stream of rental revenue and a stellar reputation for you and your business.
A property management team may also give tenants beneficial extras and services like a round-the-clock emergency hotline, online rent payment alternatives, and quick service for maintenance requests. These added features can help your rental stand out from the crowd and draw in high-calibre, long-term tenants.
7. Time and Stress Management
It may be time-consuming and frustrating to manage a property in Larnaca, especially if you're managing many homes or live far away from your investment. By taking care of routine tasks, a qualified property management staff will free up your time so you can concentrate on other areas of your life or pursue new investment possibilities.
You may feel secure knowing that your investment is in good hands by handing the administration of your property to a professional. You won't have to deal with troublesome renters, late-night emergency calls, or maintenance hassles anymore. Instead, you may relax while reaping the financial rewards from your investment.
8. Expanding Your Investment Portfolio
The complexity of maintaining several properties and an expanding portfolio is not to be taken lightly. By attending to the particular requirements and difficulties of each property, a property management team in Larnaca can assist you in scaling your investments effectively.
By working with a seasoned management team, you can leave the day-to-day management to the pros so that you can concentrate on finding new investment possibilities and expanding your portfolio.
Property investment in Larnaca may be a satisfying and lucrative endeavour, but it demands careful management and attention to detail. You can be sure that your investment is in excellent hands by working with a qualified property management team. Your property will continue to be a desirable and profitable asset thanks to their local knowledge, tenant screening skills, maintenance coordination, financial management, legal compliance, tenant retention techniques, time and stress management, and help in growing your portfolio.
Join together with our skilled team of property management experts to take the first step towards a profitable property investment in Larnaca. To find out more about our offerings and how we can assist you in achieving your property investment goals, get in touch with us right now.