The shores of Cyprus are about to witness a remarkable transformation that will usher in an unparalleled era of academic excellence and promise boundless opportunities for aspiring students. The highly-anticipated arrival of the revered American University of Beirut-Mediterraneo (AUB-M) campus in Cyprus this September has generated widespread excitement, particularly among those keenly invested in the development and growth of our nation's education sector; DSG Real Estate is one such entity that conscientiously monitors these developments with great interest. Significantly, this landmark achievement marks the first-ever instance where a distinguished institution with an illustrious history dating back over 160 years is setting up shop on our soil.
Is it possible to build a Foundation of Knowledge?
The new AUB-M campus is quickly taking shape as construction progresses at breakneck speed in the former 'Haroupolymos' building complex in Paphos. Mayor Phedon Phedonos and University President Fadlo Khuri recently toured the site and were impressed by the rapid pace of development, with Phedonos expressing high levels of satisfaction. The progress so far is a testament to their unyielding commitment to this project, which is already palpable. By October|the first phase of the University is expected to be completed, a testament to the unwavering dedication behind this project. As a family-run real estate company that deeply values progress and education, we at DSG Real Estate are thrilled by this advancement.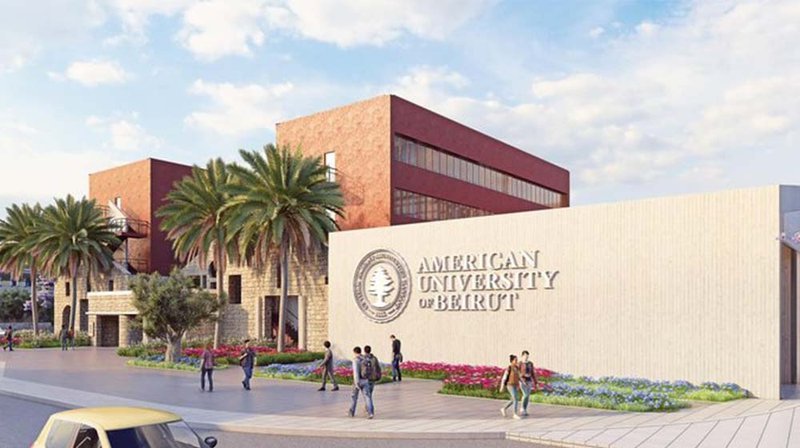 When will this new beacon of learning in Paphos begin to shine?
This truly is exciting news for students eager to begin attending classes at the The American University of Beirut Mediterraneo in Paphos, Cyprus, as their temporary facilities have been granted by the Pafos Innovation Institute. However, this is just a short-term solution as plans for dedicated university facilities of AUB-M are well underway. Designed with the intention of fostering an environment that enhances intellectual growth and innovation, it won't be long until students occupy these stunning new facilties.
Will you celebrate this monumental milestone with The American University of Beirut Mediterraneo in Cyprus?
A significant event will mark the next phase in development on Wednesday, 7 June at 11am. This event is poised to attract a host of dignitaries, including former President of the Republic Nicos Anastasiades, President of The American University of Beirut Mediterraneo Fadlo R. Khuri, and the Mayor himself, amongst others. We share in the Mayor's invitation to all citizens to participate in this significant event, echoing his sentiment that it truly is a monumental day for our country. So – put the date in your calendar as this is truly an event worth taking the time out of our busy schedules for.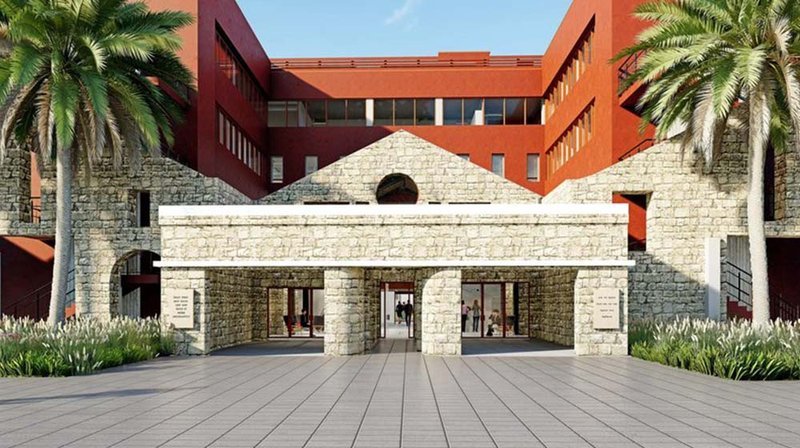 A commitment to Academic Excellence?
The introduction of The American University of Beirut Mediterraneo to Cyprus extends beyond a simple expansion of educational facilities; it signifies the forging of a new pathway for aspiring minds to chase their dreams. From degrees in Political Science, Philosophy, and Economics, to Industrial Engineering and Business Administration, the university's wide academic offering promises to nourish a diverse range of intellectual pursuits. AUB-M's President Fadlo Khuri has also affirmed the University's commitment to providing scholarships and financial assistance to students, further underlining its dedication to accessibility in education
The American University of Beirut Mediterraneo in Cyprus; An Investment for the Future?
The commitment to establish The American University of Beirut Mediterraneo in Paphos represents not only a significant investment in infrastructure but also a testament to the value placed on quality education. The overall construction cost of the university, covering all facilities across three phases, is anticipated to exceed 100 million euros. This substantial investment is geared towards creating an environment that provides the best for its students, providing the perfect educational environment in which to live and learn, with the capacity to cater to 3,000 students upon completion.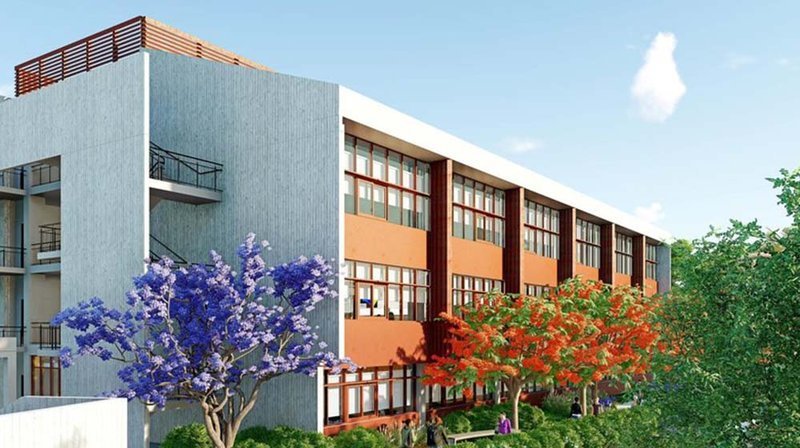 What impact will The American University of Beirut Mediterraneo in Cyprus have on the International community?
AUB, founded in 1866, holds a prestigious reputation as the oldest university in the region. Its international acclaim is evidenced by its global ranking, standing 72nd worldwide for the direct access of its graduates to the labour market. The establishment of AUB-Mediterraneo in Paphos promises to bring this prestigious institution's high academic standards and vast educational opportunities to the doorstep of Cypriot students.
What commitment have DSG made?
As a family-run business with a deep connection to Cyprus, DSG Real Estate has always been a strong proponent of development that enhances our community. We see education as a cornerstone of societal growth, the engine that drives innovation and progress. Thus, we warmly welcome the arrival of the AUB-Mediterraneo in Paphos as a significant step towards enhancing the educational landscape of our country.
What shared vision do we have?
At DSG Real Estate, we understand that vibrant educational institutions, like the upcoming AUB-Mediterraneo, contribute significantly to the communities they serve. They bring with them not only increased demand for quality housing but also the promise of an enlightened society and a brighter future. Our mission aligns with this vision, as we continue to strive for excellence in creating sustainable and innovative living solutions that cater to this new era of development.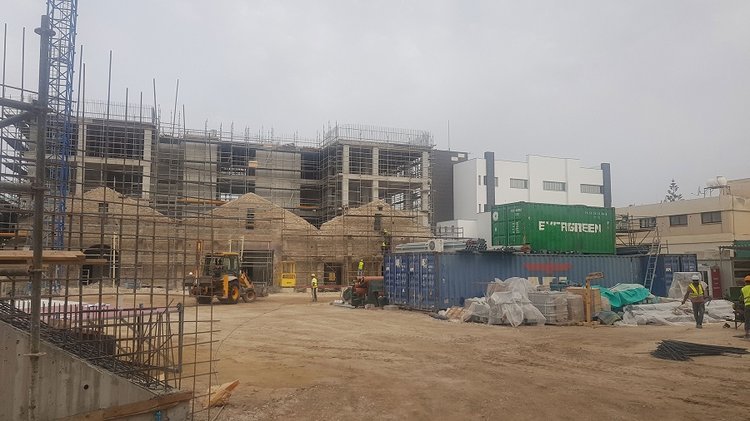 In parting, we can confidently say that the establishment of AUB-Mediterraneo ( the American university of Cyprus )is a landmark event that will enrich our society in numerous ways. We're eager to see the ripple effect this institution will have on our community, our economy, and our collective future here in Cyprus. We're not just witnessing the construction of a new university; we're witnessing the shaping of our future, of Cyprus, and we at DSG Real Estate couldn't be more excited to be part of this journey.
Stay tuned to our blog for more updates on exciting developments like these and for insights into the dynamic world of real estate in Cyprus.